More fun (at poor Husband's expense)
My poor Husband.
Now, initially, this was just meant to be a character sketch because we had been talking (for ages) about doing a mini-web-comic about some of the conversations we've had (although it may turn into a project that only we find hilarious).
I thought, hey, I'll post the images on Facebook and see how it goes. Maybe I'll get some constructive criticism!
I forgot that many of our friends/family have …unique senses of humor.
Well, here is the initial sketch:
I thought it looked pretty good, but Husband thought it could use "more beard".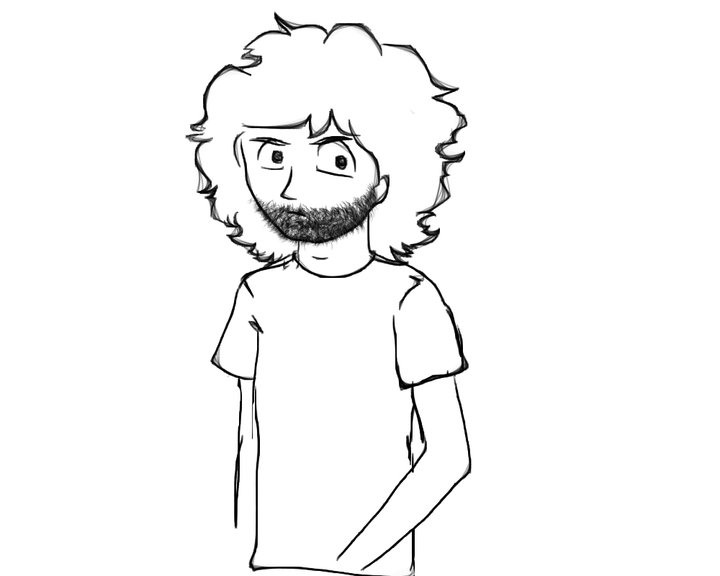 OK! So I posted it and waited.
Let the "constructive criticism" commence:
WARNING: This bit contains language.
Not for the faint at heart, children, pregnant or nursing women, my employers,  future employers, or badgers of ill-breeding.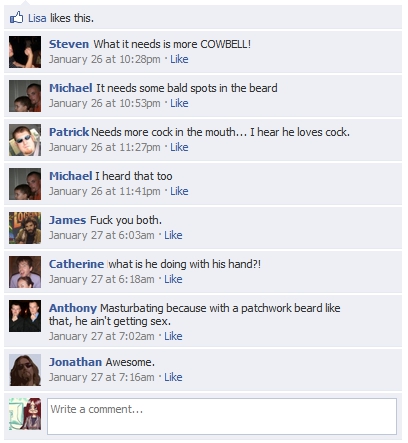 Well, I certainly got some awesome tips with that one.
I am not one to disappoint.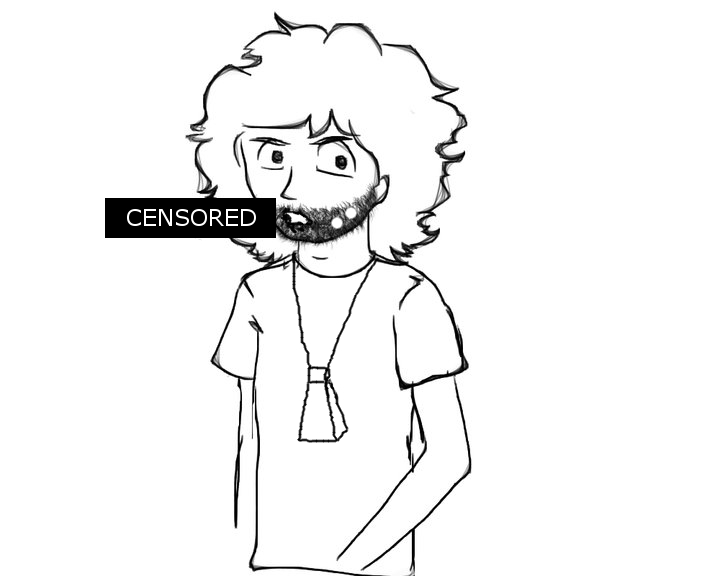 I added onto the image per recommendations, however I decided to censor a little bit; I just didn't feel comfortable drawing a dick in my husband's mouth.
I posted the image.
Waited (not very long, mind you. They were ready!)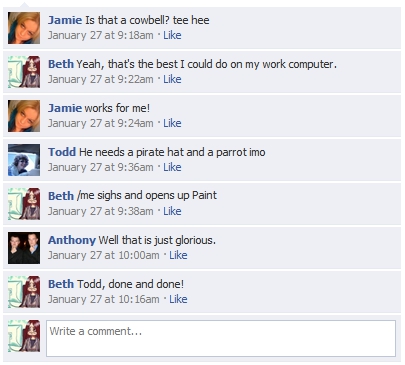 Touched up: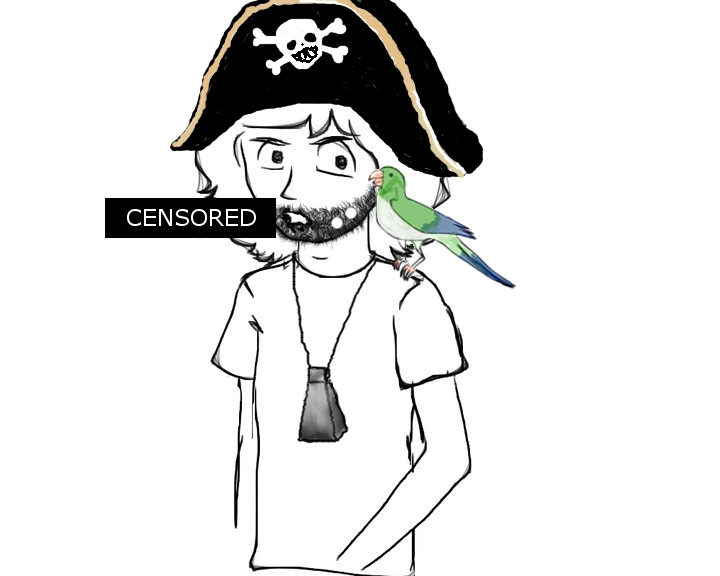 With this one, I not only added a parrot that looks like our own pet parrot, Bowser, but I added a little shading to the cowbell (for realism).
It looks like we have a winner!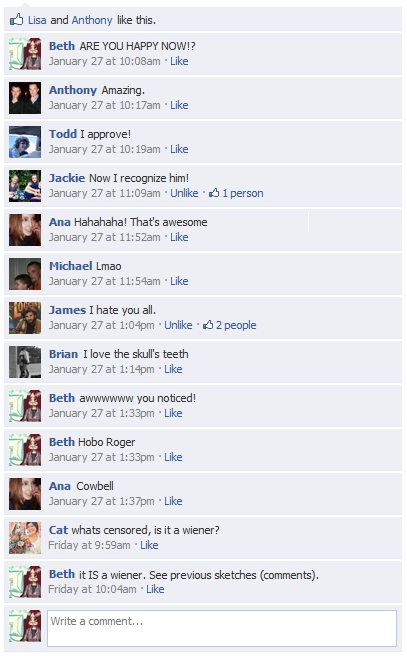 All things considered, Husband was a good sport (<3 J00!).  He even showed coworkers. He must be so proud of my artistic talent!