Posts Tagged 'tentacle'
This is an experimental sculpture I've been working on for a while. Made with a combination of paper mache and a homemade paper clay recipe. Painted with acrylic, and sealed with a polyurethane.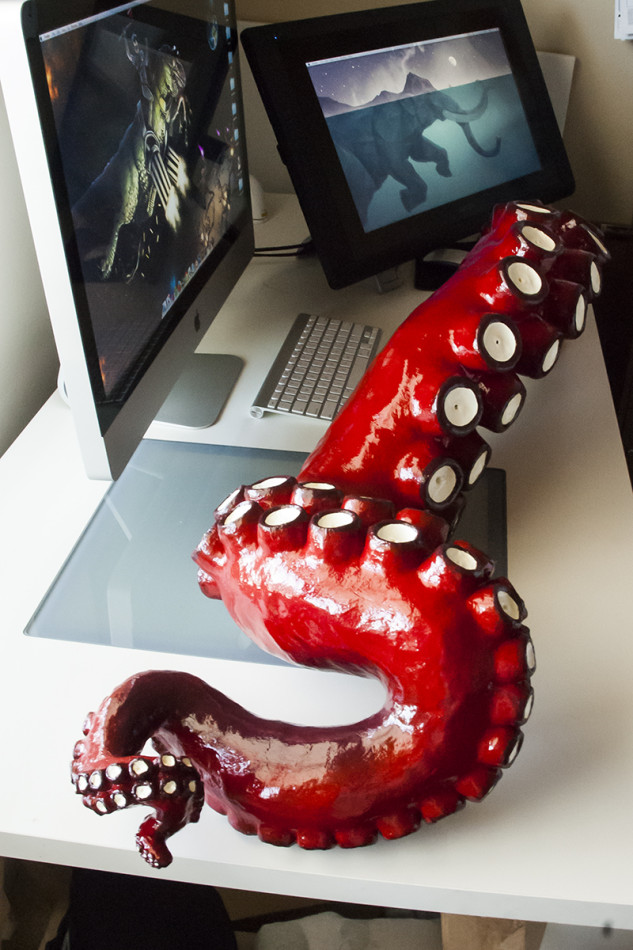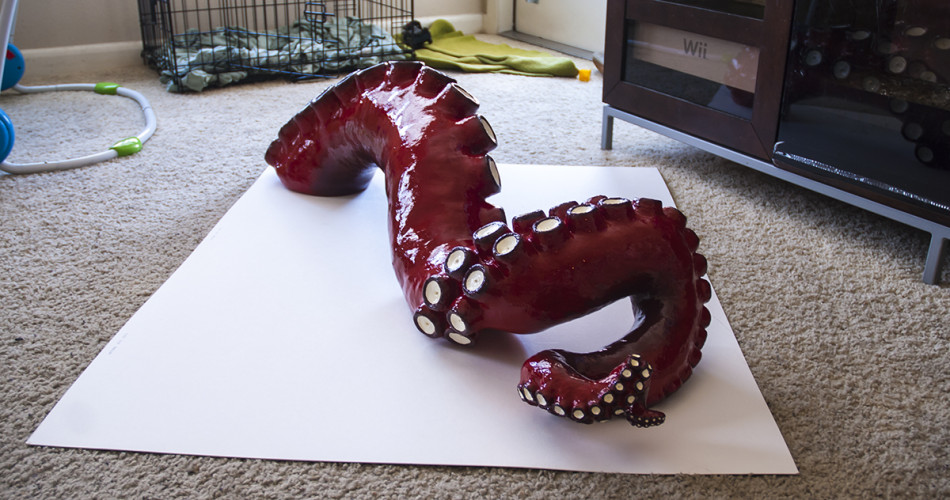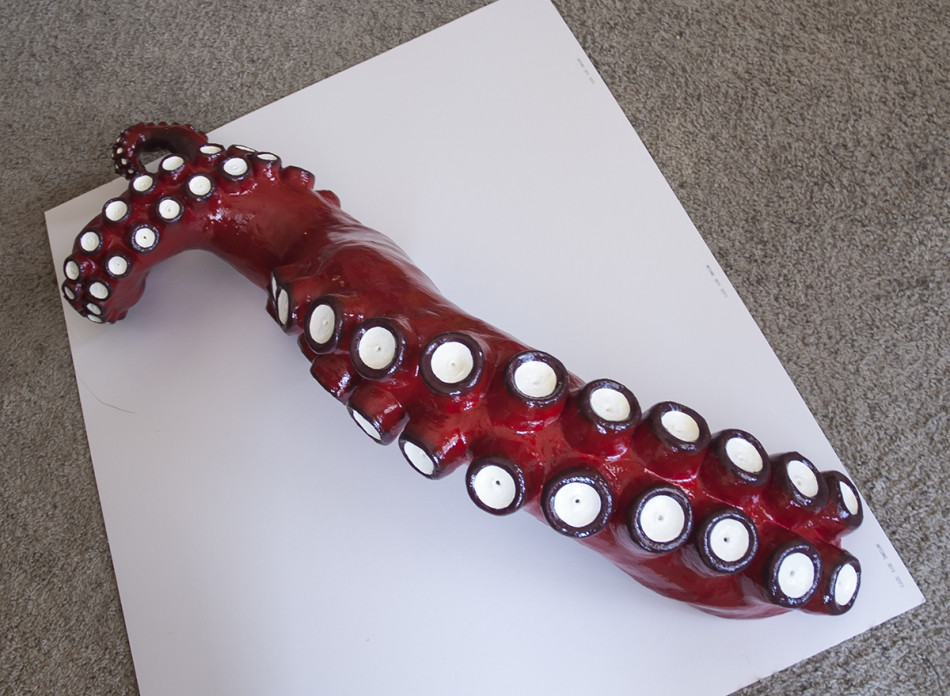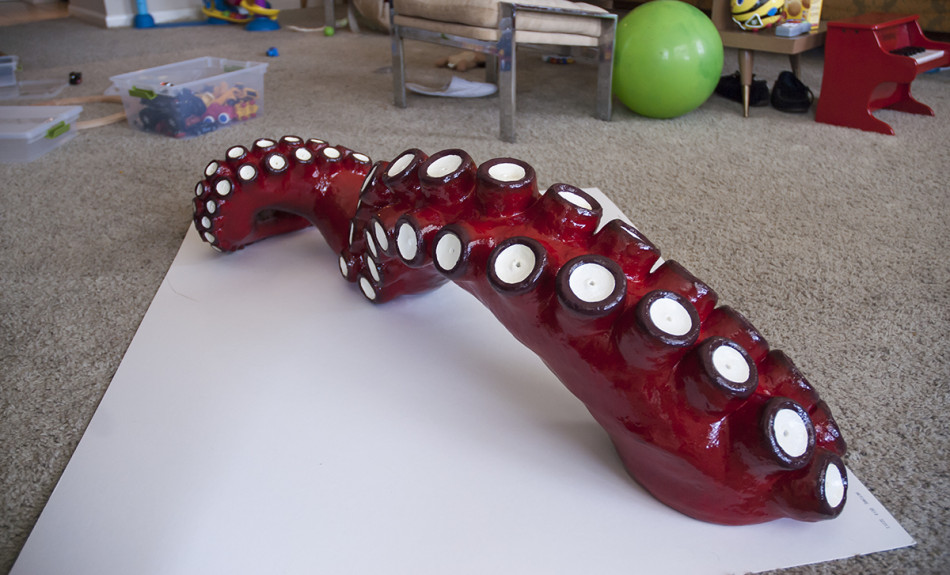 Now I just have to figure out how to mount it. #thatswhatshesaid #iveseenenoughhentai
Used a little Photoshop magic to make my Kraken design a little more t-shirt friendly.